Printing
Jump to navigation
Jump to search
Printing
This article relates specifically to 2D printing on paper, and not 3D Printing, Laser Cutting, or Vinyl Cutting Spark has a printer (RICOH Aficio MP 2500) available for member use. The cost of printing is 10¢ per page, which covers our costs for electricity, toner, and paper. This is done on the honor system, and cash can be placed in the blue box next to the printer.
Feel comfortable setting it up yourself?
The IP address of the printer is 10.11.12.13. go nuts.
Specific Configuration for MacOS
If you're using a Mac, you'll need to set the following:
Protocol: HP Jetdirect - Socket
Use: Generic PCL Printer *Do not select a specific printer driver*.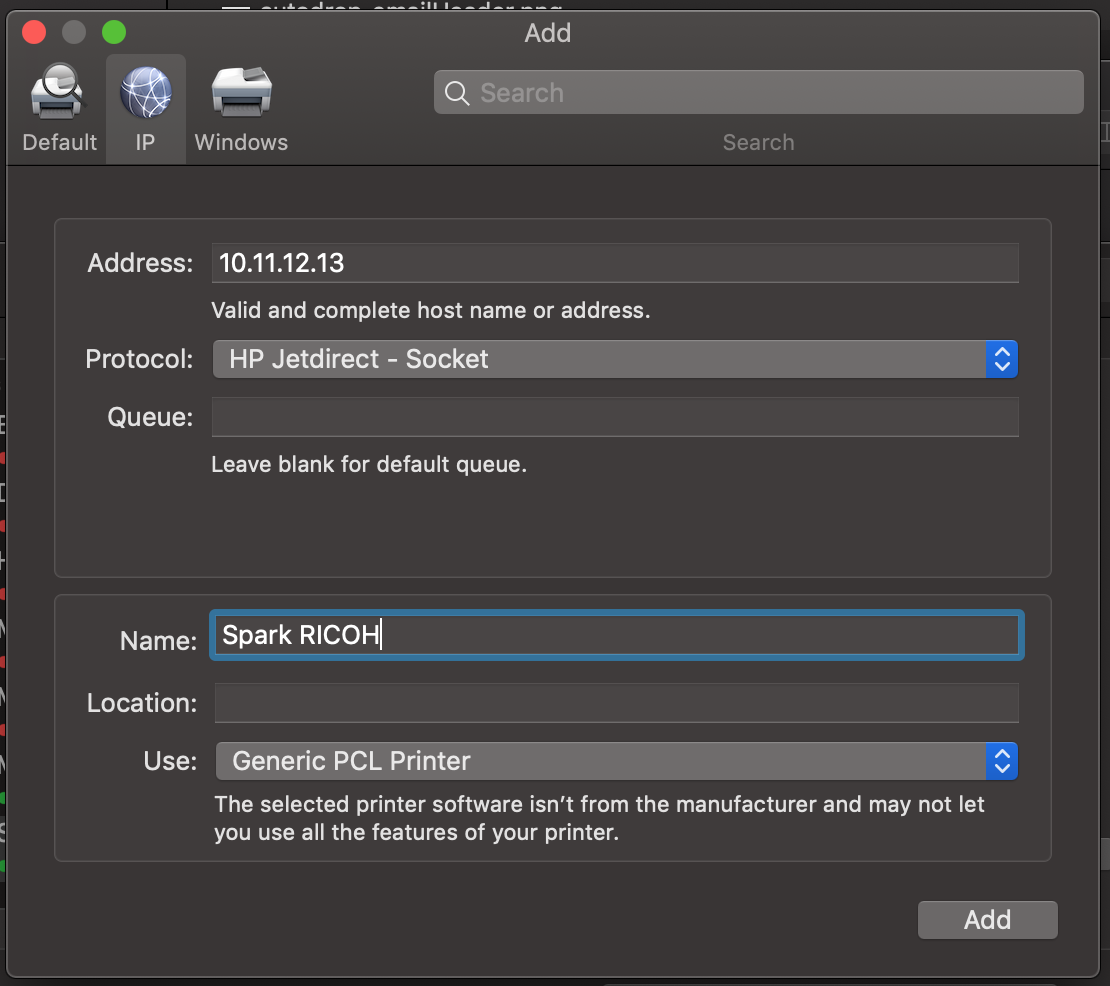 Scanning
The RICOH copier in the lobby supports scan to email. If you're going to be scanning more than one-off documents, ping the Electronics Leads to have your email address added to the machine's address book.
Didn't receive your scan? Check your spam folder. At the time of writing, scans are sent from sparkscan@mg.hacknewlondon.org.
Need some help?
Stop by Electronics Night or ping the Electronics Leads.