A/V
Jump to navigation
Jump to search

Our lead Victor is here to help you learn to use the space safely and enjoyably. Classes occur regularly to introduce tools and techniques to both members and non-members, and qualified Spark members may use the shop at any time. To get certified, members should check the "Rules and Access" section below, or talk to the A/V lead, who can be reached by email at [email protected].
Lead
Victor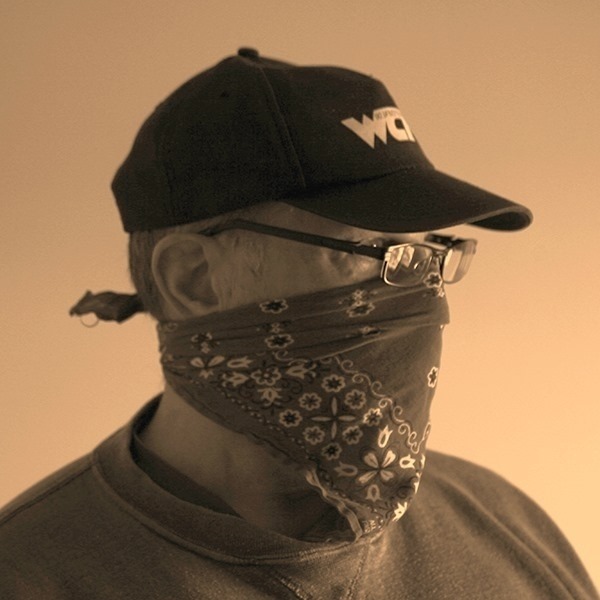 "I am interested in all creation of art. Photography based digital creation is where I primarily work."
Reach the lead by email at [email protected]
Rules and Access
Coming Soon
== Tools == Inventory in Process
   PC Work Stations

       Two Adobe Creative Cloud seats. 
       Each has the following applications loaded:
  
          Photoshop
          Bridge
          Lightroom Classic
          Premiere Pro
          Illustrator
          InDesign
          After Effects
          Dreamweaver
          Audition
      These are all current versions of CC.

        If you find there is an Adobe application that you use and do not find on this list please contact AV and we will install it if it is part of the Creative Cloud.

   Photo Equipment

       2 Photo Strobes
       4 Soft Boxes (2 sizes)
         Green Screen Fabric
       1 Studio Backdrop Stand
       X Studio Light Stands
       Slide and negative scanner (Silverfast software installed on PC)

   Audio Equipment

       8 channel Behringer mixer

   Other Equipment

      Various interconnect cables

Classes and Projects, and Meetups
Coming Soon
Photos
Coming Soon